Music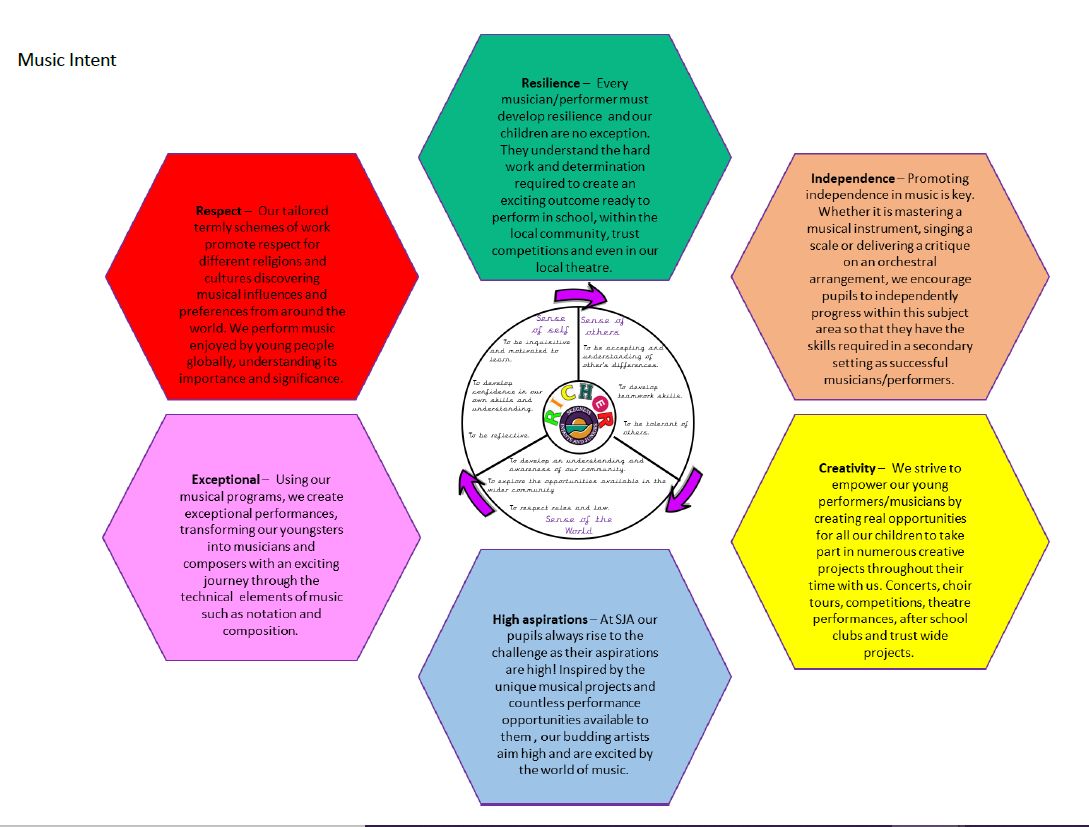 In music lessons pupils use their voices expressively and creatively by singing songs and speaking chants and rhymes. Assemblies will also provide an opportunity to practise singing.
Pupils will also be taught to play a variety of instruments musically and encouraged to play together in ensemble groups. We encourage listening to a wide range of music with concentration and understanding.
Music lessons are linked to Topic work and music is used in a variety of lessons and activities to create, mood, atmosphere and to help thinking.
We use Charanga to support our teaching of Music and follow the National curriculum programme of study https://bit.ly/2TJAkxm
Music Tuition
At Skegness Junior Academy, all children have additional lessons learning to use the P buzz, Ukulele, Djembe drums and choral skills with Miss Burton (a local musician from Rhythm and Steele in Alford).