We are on our Artsmark Journey!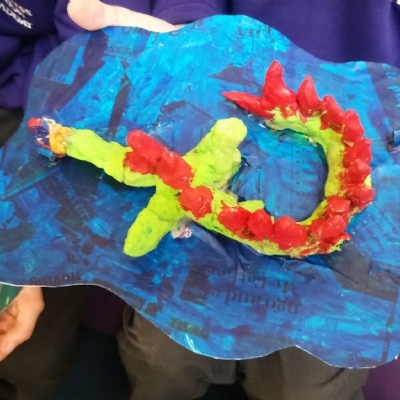 Children have been working creatively as part of our academy's journey towards gaining the Artsmark.
To celebrate the Chinese New Year, we made dragons from clay.
The dragons have taken shape from the imagination's of the children. Patience, enthusiasm and teamwork have been some of the skills used to reach the finished design.